Digital Services for your smarter home
Imagine the very best comfort, security, design and energy effeciency for tomorrow's smart home, today. myBUSCH-JAEGER unleashes the full potential for your smarter home system.
Connect all your smart home devices,
make them even smarter,
and make user of additional services.
Features
Security
Our smart home systems and the remote access via myBUSCH-JAEGER have been tested by the VDE with regard to the security of information and have passed it as being secure.
Third-party integration
Use the smart offerings of our partners - perfect lighting with Philips HUE LEDs. Voice control with Alexa. Or integration of Miele or Home Connect home appliances.
Remote access
The remote access allows you to comfortably access and control you smart home system on your mobile phone or table, while in the office or traveling.
Remote monitoring & maintenance
Connect with your installer to let him perform remote monitoring and maintenance
Voice control: Alexa, Google, Siri
Light: Phillips Hue, Ledvance
Sound: Sonos
Weather: Web-based weather data
Home appliance: Miele, Home Connect
Busch free@home®
Busch-Welcome®
Busch-Welcome® IP
Busch-Controltouch®
Busch-AccessControl
Cloud Call History & Events
Doorbell ring snapshots stored on the cloud in the Events History Timeline and accessible via the myBusch-Jaeger portal
1 household*
4 mobile apps**
1 household* and 4 mobile apps** (smartphone/tablet)
PLUS
Subscription:
€2.49/month or €24.99/year
8 household*
10 mobile apps**
8 households* and 10 mobile apps (smartphone/tablet)
*A household = max. 1 Gateways per system: ABB-Welcome (ABB-Welcome IP-Gateway or Video Indoor Station 4.3 Wifi or SmartTouch 10) or ABB-Welcome IP (ABB-Welcome IP Smart Access Point Pro + ABB-Welcome IP touch (7/10)), ABB i-bus® KNX (Busch-ControlTouch® KNX + Busch-VoiceControl® KNX)
**A mobile app means an installed and connected app, not a registered device (smartphone, tablet). All apps connected to myBuildings are counted. This includes the free@home (NEXT), the Busch-Welcome®, the Busch-ControlTouch® and the Busch-VoiceControl® apps.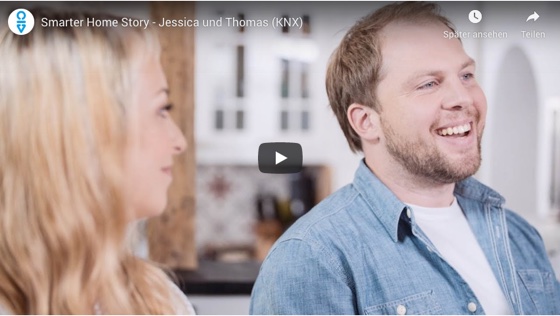 The smart KNX system
Smarter Home Story by Jessica and Thomas.
See the video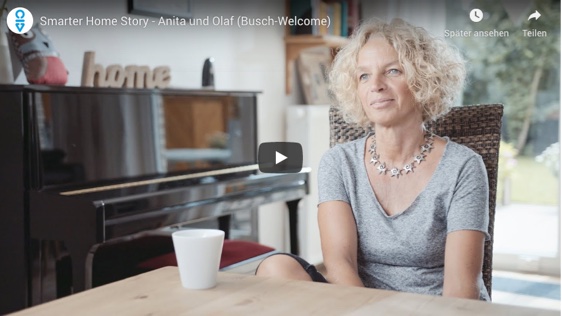 The smart Busch-Welcome® System
Smarter Home Story by Anity and Olaf
See the video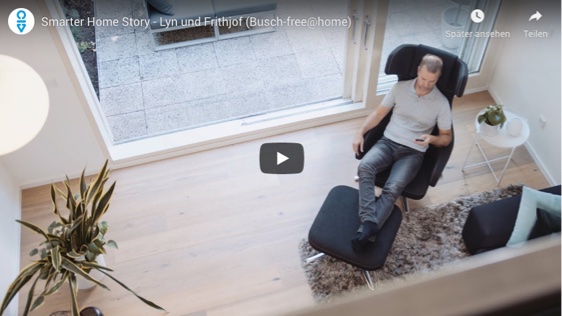 The smart Busch-free@home® System
Smarter Home Story by Lyn and Frithjof
See the video